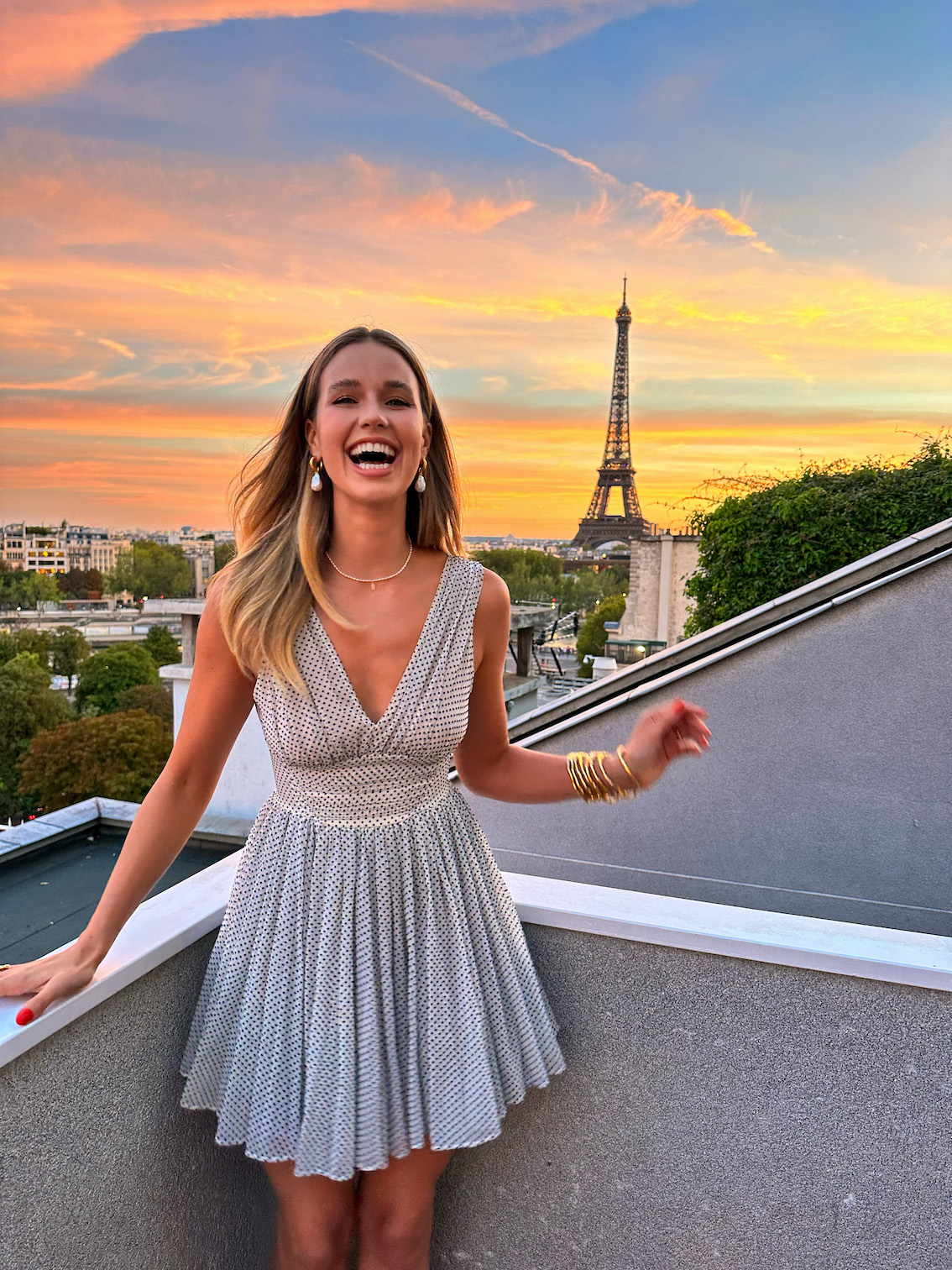 Bonjour, mes amis!
I'm Iggy van Dinther, a TV PRESENTER and Brandface for Dolcezza, a Canadian fashion label that creates stunning clothing items inspired by art. I'm so excited to share with you my experience of visiting Paris for the 'Who's Next' fashion fair, where I had the opportunity to work and present the new spring 2024 collection of Dolcezza.
'Who's Next' is the leading international fashion trade show for womenswear in Europe, where more than 1,200 brands showcase their latest collections to buyers, press, and influencers from all over the world1. It's a great place to discover new trends, network with industry professionals, and get inspired by the creativity and diversity of fashion.
I was honored to be part of the Dolcezza team that attended the fair from September 2nd to 4th September.
I had so much fun working as the brandface for Dolcezza at the fair. I got to wear some of the most beautiful pieces from the collection and show them off to the visitors. I also got to interact with some of the artists behind the artworks and learn more about their inspirations and techniques. It was amazing to see how their paintings came to life on fabric and how they complemented different body types and personalities.
I had a wonderful time in Paris for the 'Who's Next' fashion fair. It was an unforgettable experience that enriched my career and my personal life. I'm so grateful to Dolcezza for giving me this opportunity and for creating such amazing clothing items that express my colorful spirit and help me shine bright every day.
Thank you for reading my blog post. I hope you enjoyed it and that you are as excited as I am for the new spring 2024 collection of Dolcezza. You can check out their website4 for more information and shop online3 for their current collections. You can also follow them on Instagram and Facebook for more updates and behind-the-scenes.
Au revoir!